New Century Art Guild, Inc, is a 501(c)(3) non- profit corporation registered in the State of Iowa and the State of Nebraska.    Our primary mission is to provide training in art and business education to motivated military veteran artists in order that they may successfully pursue new careers in the fine arts as artists, teachers, or administrators. A powerful side benefit from these activities is a substantial reduction of the depression associated with PTSD and the re-integration of these veterans into a fulfilling and useful role in civilian society.
NCAG BOARD OF DIRECTORS: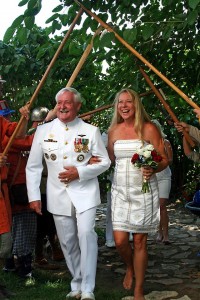 NCAG President: Jim O'Keefe 
Jim is a retired Naval Commander and native of Huntley, Wyoming. Jim graduated from the United States Naval Academy in 1972. He served as a gunnery officer on the USS Charles Berry and spent 2 years serving in Korea, Japan, and North Vietnam. He then became a
helicopter pilot doing search and rescue missions and flight instruction. He ultimately became the Nuclear Safety and Security Officer for the United States Pacific Command, responsible for half of the US nuclear arsenal. Jim retired in 1994 and started several software companies. He now lives in Elk Horn, IA and occasionally writes for the Danish Villages Voice.
email: jimokeefe@newcenturyartguild.org                                         phone: (605) 321-3841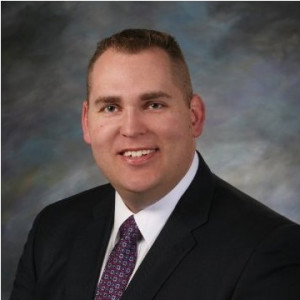 NCAG Vice President: Troy Blaine
Troy E. Blaine serves as a business consultant, mentor and coach; helping agencies, businesses and non-profits excellerate to new levels of accomplishments. He conceptualizes the need of consumers in the local market to be better educated about their insurances.  This is accomplished by working together and taking the necessary actions in protecting assets against possible future loss.  Mr. Blaine provides risk management solutions and financial security in both business and personal lines insurance and wealth accumalation solutions.  Mr.Blaine mentors staff and collegues in support of their dreams in order to help them recognize their full potential with the use of effective strategic planning, implementation and accountability.
email: tblaine@newcenturyartguild.org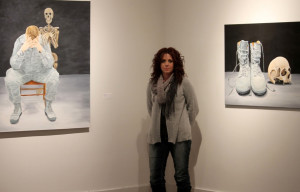 NCAG Secretary/ Gallery Director:  Liz Boutin
Elizabeth Boutin  is originally from Idaho and now lives and works in Bellevue, Nebraska.. Her journey as a military spouse has taken her to several places across the globe since 1996 until 2014 when her and her family settled in Nebraska. She graduated from the University of Nebraska in Omaha with a Bachelors of Art History degree, and a Bachelors of Fine Arts degree in December of 2015. Elizabeth loves the outdoors and goes camping often. Her three kids entertain her with fulfilling their goals in their own lives.  While the moved abroad, she volunteered with the Red Cross. Seeing the ravages of post traumatic stress disorder firsthand fueled her creative drive to express the wounds both internal and external of those in the military through her art –and by doing so, alleviate some of their pain.
Website: http://www.elizabethboutin.com/                                         email: eboutin@newcenturyartguild.org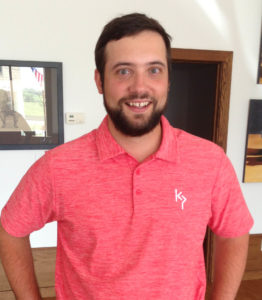 NCAG Treasurer:  Jay Weisenborn
Jay is an insurance agent with Landmands Insurance with the First Insurance Group out of Kimballton, IA. He assists clients with their home, auto, life, health, crop and business insurance needs. He's been in the industry for six years, previously with State Farm Insurance Company. Jay graduated from the University of Iowa in 2010 with bachelor degrees in business administration and health studies. He currently resides in Carroll, IA with his wife and step-daughter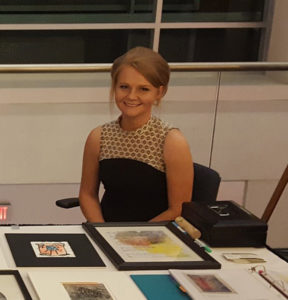 NCAG General Board Member: Alison Ranniger
Alison Ranniger first became connected with the New Century Art Guild when she completed an internship in their Kimballton based gallery in the summer of 2014. Alison graduated from Central College with a BA in art in 2015. After moving to Omaha, Alison was an art instructor and curator for Valiant Studios, a program for artists with developmental disabilities. She became active in the art community, interning with the Bemis Center for Contemporary Arts as well as exhibiting work at the University of Nebraska-Omaha, Omaha Design Center, and NCAG's Rotert Memorial Art Gallery. She is currently enrolled in an MA program specializing in Contemporary and World Art at Leiden University in the Netherlands.
email: rannigera2@central.edu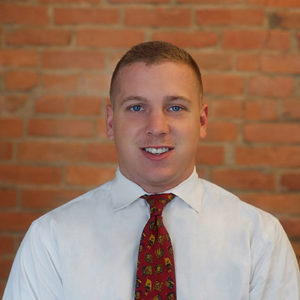 NCAG General Board Member: Thomas "T.J." Ewin
TJ is a graduate of Creighton Prep High School and attended the University of South Florida-St. Petersburg where he majored in Economics and Anthropology.
In 2014, TJ enlisted in the United States Marine Corps and graduated from the School of Infantry as an 0311 at Camp Pendleton. He currently serves in the USMC Reserves and serves as a Fire Team Leader. In 2016 TJ Received the Navy & Marine Corps Achievement Medal.
TJ works in the Omaha Mayor's Office as Community Liaison. As a member of the Community Relations team, he works in the community, listens to ideas and concerns and advises Omaha's Mayor Stothert on how to help families, community organizations, and neighborhoods.He enjoys attending local festivals in Omaha's diverse neighborhoods and serving veterans.
email: thomas.ewin@cityofomaha.org
NCAG Art Director: Troy J. Muller
Troy Muller is an Omaha based artist and art instructor. In his painting and sculpture, he combines techniques of past masters and fuses them with contemporary issues. He graduated from the Kansas City Art Institute with a BFA in painting in 1996, and earned an MFA in Creative Writing/Poetry at the University of Nebraska. Troy began teaching art classes in 1997. He was an instructor of art classes at Iowa Western Community College for 11 years. He now teaches at Metro Community College in Omaha and as an individual instructor for VA Vocational Rehabilitation. He has an avid interest in military history and is a strong advocate for veteran benefits.
email: tmuller@newcenturyartguild.org                                               phone: (402) 250-9473
NCAG ADVISORY COUNCIL: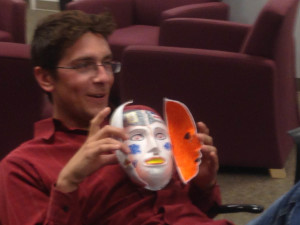 NCAG Advisory Council Member: Adam J. Maley
Adam earned a Master of Arts degree in Sociology. With eight years in the military field as an active member of the Army National Guard and, collectively, ten years in the academic field as a student leader and instructor, he continues to apply the lessons he has learned in the Army. In his military career, Adam trained as a vehicle driver and conducted various Combat Logistic Patrols in Iraq while serving as a Unit Clerk; after returning home, he continued volunteering as a member of Military Funerals Honor Guard. He holds numerous certificates in the field of teaching, sociology, and professional development. Most recently he has been an adjunct instructor at Metro Community College and Iowa Western Community College.  Adam continues to serve our organization as a consultant on veteran issues, database administration, and grant writing.
email: amaley@newcenturyartguild.org

HONORARY LIFETIME MEMBERSHIPS:
1. Billy C. Marples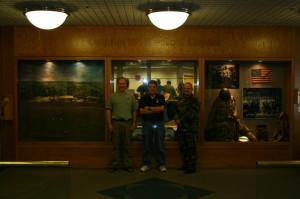 Billy was a retired Marine and Vietnam Veteran. In Vietnam he served in the USMC, Supply Battalion 1st FSR, I Corps as a Truck Driver from 1969 to 1970. His art combined drawing, painting, sculpture and historic scale models.  He drew upon inspiration from his own past war experiences and those of other veterans that he has personally interviewed for the Veterans History Project.  Billy's first significant work, The Breacourt Manor Assault by the 101st Airborne (during the Normandy Invasion of France in WWII), is permanently on display at the UtahBeachMuseum. He has earned a BFA in studio art from BellevueUniversity and founded New Genesis Art Studio. From 2004 to 20011 Billy studied and practiced art, mostly under vocational rehabilitation for PTSD. Billy said, "Art has been the release valve for me to express what war and political involvement in a war can do to a soldier." In November of 2004, Billy and Troy Muller began to discuss the formation of a nonprofit organization to support artists, local communities and veterans . With the addition of co-founder Scott Smith, the idea formally became New Century Art Guild. Billy  was made a lifetime member November 10, 2011. Billy passed away in January of 2013.
2. Sal Giunta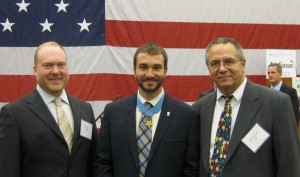 Salvatore Augustine "Sal" Giunta Giunta was born in Clinton, Iowa, on January 21, 1985. He  is a former United States Army soldier and was the first living person since the Vietnam War to receive the U.S. military's highest decoration for valor, the Medal of Honor. Giunta was cited for saving the lives of members of his squad on October 25, 2007 during the War in Afghanistan. Giunta chose not to re-enlist and left the Army in June 2011. Giunta and his wife moved to Colorado where he is a student at Colorado State University. Giunta has also written an autobiography titled Living with Honor. He was made a lifetime NCAG member in January 30th, 2012
3. Mario Lopez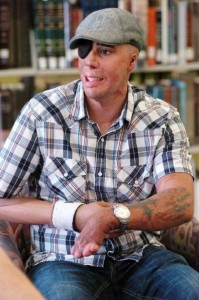 Sgt. Mario Lopez was born in Corpus  Christi, Texas in 1984. Growing up he expressed his artistic side on any medium he could find. Motivated by the 9/11 tragedy, Mario joined the U.S. Army in 2003. In 2005 he deployed to Iraq, and then again to Afghanistan in 2007. While on mission he was hit with an IED and was seriously injured. He endured burns on 54% of his body, a right arm amputation, loss of vision on his right eye, and loss of four fingers on his left hand. He was rushed to San   Antonio Military Medical Center August 2008. Mario was awarded the Purple Heart for his bravery and sacrifice. During his recovery, Mario turned to painting once again. He discovered it to be therapeutic during his time of healing. Mario's art work includes landscape, abstraction his own designs. Mario has a very positive attitude toward life despite great adversity and climbing many of "life's mountains". His paintings are reflective of his perseverant spirit and unwavering faith in Jesus Christ. He is proud to bring hope to others through sharing his faith, his paintings and his personality. Mario has a motto, "life is worth Living!" As a token of our thanks for his service to the country and his inspiration of others through art Mario was made a lifetime member on  March 22, 2014.
4. Kyle Foster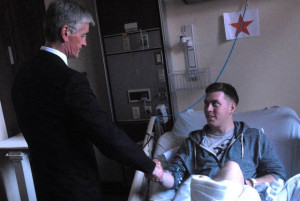 Before studying art professionally at at Metro Community College, Kyle served 3 years in active duty with US Army from 2010 to 2013. He was part of D Company of the 2-35 Infantry Battalion, 3rd Brigade Combat Team, 25th Infantry Division. He deployed to Afghanistan as an 11B infantryman where he saw heavy combat activity in several areas including: Outpost Honacher Miracle, Kunar Province and Regional Command East. Kyle received the Purple Heart after being injured by a pressure-plate type IED explosion and was honorably and medically discharged from the Army after numerous surgeries were made to salvage use of his left foot and ankle.Upon returning to Nebraska, Kyle reinvented himself as a civilian; getting married and finding steady work as a shift supervisor with a prominent security company.  Kyle and his wife, Brittney, are now awaiting the arrival of another child in addition to their daughter, Zoey. Kyle has a great eye for composition and a sensitive hand for drawing in charcoal, pastel and pencil. His artistic ability and veteran status named him as the recipient of New Century Art Guild's 2015 Veteran Artist Grant. In addition to completing his college degree, Kyle's ambitions include strengthening his artistic abilities and teaching art– perhaps teaching drawing to other wounded warriors. Kyle was made a lifetime member on  November 10, 2015.
5. Dr. Scott P. Smith, M.D.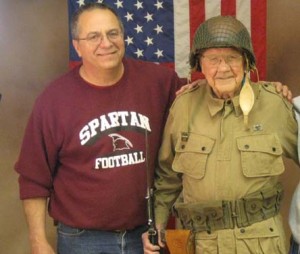 Dr. Scott Smith was born and raised in Wichita Falls, Texas. He is a  United States Marine  veteran, and served a tour of duty in Vietnam with VMA-311,  A-4 Skyhawk attack squadron . After his military service, he attended Midwestern State University where he graduated with a B.S. and earned his medical degree at Texas Tech University in Lubbock, Tx.   His interest in art led him to become part-owner of Genesis Art Studio and now full owner. He personally accomplished much of the construction and renovation of the buildings which serve  as a foundry studio and classroom. Scott was a founding member of NCAG and largely responsible for its official incorporation in 2013. Scott was made a lifetime member on  December 1, 2015.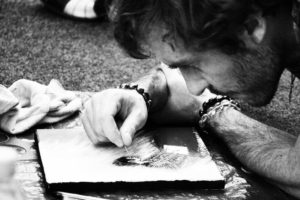 While serving as an infantryman in the Army's 25th Infantry Division in Afghanistan in 2004, Neville Bridgeford thought photography would be a good hobby to quell the boredom that often accompanies combat deployment. He bought a small digital camera at a PX while returning to his unit after leave. Not long afterwards, he fell in love with photography, and took his camera everywhere, taking pictures whenever and wherever he could.  Since his return to civilian life, Neville continues to take photos and makes art in other media, most notably acrylic painting on canvas. Giving expression to his emotions, he feels, is not only vital to having a more tranquil inner-life, but it helps in his recovery from post-traumatic stress, from which he has suffered for many years.
Neville was born October 27th 1983 in southern California, and was raised in the community of Santa Clarita (north of Los Angeles.) In 2002, shortly after graduating high school, he entered the US Army and served as an infantryman with "A" Company 2-27th Infantry Regiment ("Wolfhounds") of the 25th Infantry Division. He was stationed in Schofield Barracks, Hawaii, and served a year (2004-2005) in eastern Afghanistan. There he began his hobby of photography. Several years after getting out of the service, he began working at an art store, where he began painting at the age of 27. In February of 2016, Neville moved to Lincoln, Nebraska.  He also spends time on his other interests: playing classical piano, creative writing, reading, prayer and meditation. Neville was selected by New Century Art Guild as the 2016 NCAG Veteran Artist Grant Recipient and was made a lifetime member August 19, 2016.
7. Roberta "Bert" Leaverton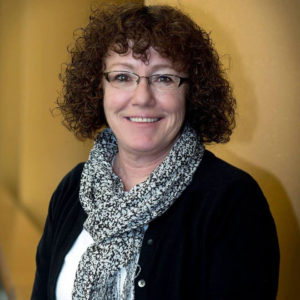 Roberta "Bert" Leaverton was born and raised in central Nebraska. She joined the Army National Guard prior to graduating high school and remained affiliated with the Army/Army Reserve for over 20 years.  Her MOS varied throughout her career, starting first in finance eventually moving over to Food Service and Supply.  Bert deployed to Iraq in 2003 with the 530th Military Police Battalion from Omaha in support of Operation Iraqi Freedom and Operation Enduring Freedom. She decided to return to college and pursue her passion of photography.
Bert said about her artwork,  "My photos are a result of my own personal artistic effort to capture and recreate my year of 'boots on the ground' in Iraq.   Setting up and photographing these images has also served as therapy for me, a combat veteran with PTSD (Post Traumatic Stress Disorder)– as they tend to unlock the "unconscious" state of mind that I am in when creating such images."
Bert has served NCAG in numerous capacities over a number of years. She was made a lifetime member February 20, 2017.
8. Eric Howard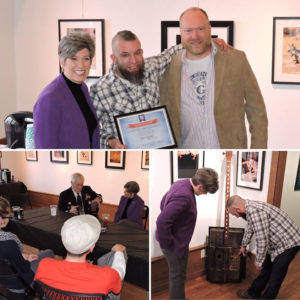 Eric was made a lifetime member February 20, 2017.