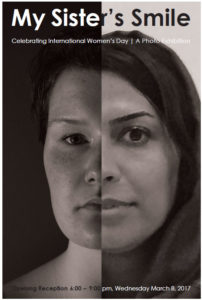 Council Bluffs, IA, and Herat, Afghanistan Sister Cities
in partnership with New Century Art Guild, Karadah
Project International, and Veterans for American Ideals
present women photographers artfully documenting
moments of their daily lives through the medium of
photography imparting perspective of each other's
culture–underscoring the commonality of our lives overall.
Opening Reception beginning at 6:00 – 9:00pm
Wednesday March 8, 2017
At Iowa Western Community College Arts Center
2700 College Road, Council Bluffs IA, 51503
A Screening and Panel Discussion of the
documentary Salam Neighbor begins at 7pm.
Light refreshments will be served.