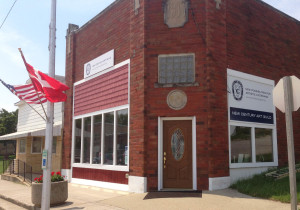 New Century Art Guild is a 501(c)3 non-profit arts organization co-founded by artists and veterans, and established to serve veterans and their families through the medium of art: professionally, recreationally, and therapeutically.
How does NCAG help veterans professionally?
Direction in a difficult career field
Provide skills necessary to obtain suitable employment
Help navigate VA benefits and other income streams
Inventory a veteran's interests, abilities and goals
Material resources, gallery space
Bridge the gap between a veteran's formal education and the start of their professional practice
Develop artistic ability and business skills
Annual Veteran Artist Grants
How does NCAG help veterans recreationally?
Annual art workshop series for veterans
Veterans use different artistic media each week.
All experience levels are welcome and no previous art experience is required.
Topics include: Visual Art, Music and Creative Writing
Contact point for VA Creative Arts Festival
How does NCAG help veterans therapeutically?
Help lift "black fog" of PTSD
Offer emotional support to veterans and their families
Stay connected to brothers and sisters in arms
Children's books written for dependents of military families
OUR MISSION STATEMENT:
"We promote professional practices in the field of art by encouraging new careers, new directions and new possibilities for artists and veterans"